About Ekta International: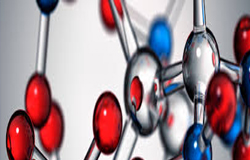 We as "EKTA INTERNATIONAL" are emerging as one of the leading company in manufacturing and exporting of modern industrial dyes, chemicals and pigments. In a Short span of time we gained popularity not only in India but all over World. We have successfully maintained enormous client lists from Singapore, China, Hong Kong, Taiwan, Japan, Thailand, South Korea, Indonesia and Pakistan. Our highly skilled professionals and research team ensure the quality of chemicals by testing them as per the various industrial standards. In addition we are also trusted company among the Gujarat Narmada Valley Fertilizer Companies.
EKTA international PVT LTD. came into existence in 1982. We are well known and famous for our quality products and service. We offer various range of optimum quality pigments, food products, industrial chemicals and dyes not in India even worldwide. We supply chemicals in various industrial sectors like textile, rubber, leather, bulk drug, drug intermediates, paints and dyes intermediates.
Our company is the efficiently catering to the demands with the group headed by knowledgeable and also the specialist managing team of the production like fabric, leather, rubber, bulk drug, paints, starch such as potato starch, tapioca starch, corn or maize starch as well as powder like garlic powder, tomato powder, medicine intermediates, potassium Iodide, aniline, methanol, ammonium sulphate, paraformaldehyde, natural dyes, basic dyes and dyes intermediates, industrial chemicals such as acetic acid, formic acid, sulphuric acid, monochlo acetic acid, nitric acid etc., and also the other division with the whom our group enjoys brilliant connection. The milestone is proficient by the committed support of Late Rasik Patel, Padmanabh Patel and Rajnikant Patel are young enthusiastic entrepreneurs with the production function increase over regions of Mumbai, Ahmadabad, Baroda, Vapi, and Cochin.
Quality :

Ekta international company is really a good quality aware that business which usually constantly applied this as being a walking jewel plus a leading power in an order to correspond way up with the customer's specific product requires. All of us give over high performance centered manufacturing chemical dyes along with substances which usually procedures stringent good quality controls.
Strengths in this field include :
Extensive tests accomplish on the products during all position limitation which as guarantee deliver quality usage support in textile industry including running into the needs of.
Each lot of production passes through rigorous quality checking to ensure quality parameter.
Sample product testing is based on approved sample parameters under strict supervision of experienced chemists.
Latest technology utilized based on the testing instruments as well as in the testing on processes which can supports product equipments.